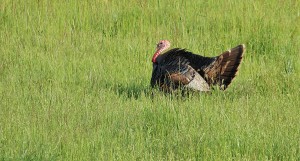 OK!  It's our day two of the 2014 turkey hunt.  I know it is really the 3rd day of the season, but it's our 2nd day of being able to hunt the little feathery critters.
Game plan?  Same as before.  Git there, git em killt.
I don't have much time to let you know everything because time is of the essence, but at least you know I'm out there….me un Weasel.  I'll let you know more later.

Bears Butt
April 30, 2014…last day of the month!