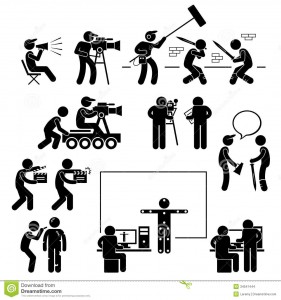 WOW!  What a phenomenal day we have on our hands!  For some of you, you have ventured onto youtube.com and seen some amazing footage of videos people have taken and posted up.  One such person (people) has done such a great job at posting up personal experiences that he and his friends have landed a famous spot on Animal Planet, a series called "100 miles from nowhere".  You can go to youtube.com and look up "Matt in the Wild"….he is the guy who does a BUNCH of very crazy stuff and a lot of what he has posted up actually scares me!  He rides a bike on the sharp edge of a rock with 100 or more feet of drop off on both sides.  That one made my butt pucker and my feet hurt from trying to stay on the bike!
Well, that's one thing happening in our world, but the other MORE FAMOUS thing is the debut of "Weasel in the Wild dot com"……he has put up his very first video up and as I understand it, he had like 10 hours of video that he condensed down to 8 minutes.  He is asking for comments so he can refine his technique AND he is looking for ideas on what to post up next.  Give him a lookie-see and some comments!  Here is the link:

Enjoy!
On a side note, I'm working on that "gap shooting" information and will post up some stuff on that when I get it compiled.  Winemaker thinks I'm "obsessed" with this archery stuff.  Well, I'm just trying to be the best I can be and that takes experimentation and lots of practice.  Chris Barton posted up on Facebook a very good comment she found.  It goes something like this:  "It seems the more I practice, the luckier I get".
Also, if you don't benchmark yourself as you go along, you don't really see any improvement (or lack of improvement) and this is what I'm doing in conjunction with the Gap stuff.  My clip board is getting full of papers as I progress…..and I must say, I am progressing.
I'm also running out of arrows.  I have 10 that are all the same…same length, same colors, same weight, same shaft spine.  But, now four of them don't have nocks and one is being repaired with a broken fletching.  On order are 3 more arrows and 12 nocks.  I wouldn't have this small issue IF I could hit the bunk each time I shoot.  But, the earth has a greater gravitational pull where I shoot than other places.  It also has quite a few rocks with minds of their own that jump up and grab at my arrows as they fly over top of them.  I shoot in a very spooky place.
Bears Butt
March 31, 2015