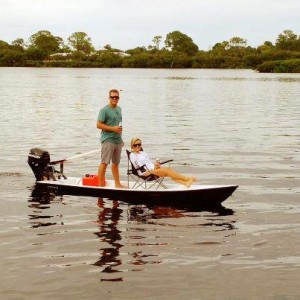 With the ice off nearly all the lakes in the state it is time to start thinking about getting the boat ready to hit the water.  The last two summers have been so bad for my fishing that I did not take the boat out even one time!  My Bad!  That won't happen this year!  Folks are already hammering the fish at the waters in Northern Utah and taking some nice (and big) trout, walleye and catfish!  I need to stock the freezer up with some catfish fillets!
I can also see a time to take the bow out and do some carp shooting as well!  Now that would be a blast!  Forget the form!  Just shoot!  Pull those carp in and you have enough bait for the next cast!  Oh ya baby!
So, with fishing on my mind I went looking at the new fishing nets that are out there.  Someone is always coming up with something bigger and better and sure enough I found something!  It might not be bigger, but for the size of fish I usually catch it is plenty big enough.  The unique thing about this one is the storage…it is just a long tube until you want it to be a net and then the net comes out of the handle and becomes the landing net you need.  I doubt it would hold a big old tiger musky but it surely would hold my 3 pound catfish (I always catch 3 pound catfish)!
So, take a look at this video and make your own decision.  For sure it would keep the net material out of the sunlight and keep those UV rays from destroying the net!  It would also keep it out of the way while you were carp shooting with your bow or just lazying around on the boat waiting for a bite!
I hope you enjoyed seeing this!
March 25, 2016
Bears Butt