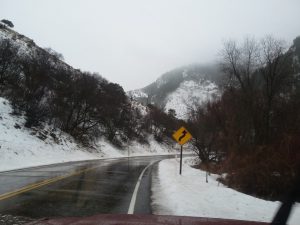 It was a rainy and cold morning heading up to the annual Hardware Ranch Elk Festival on Saturday, but all the brave ones made it safely.  The activities started at 10 a.m. and so that meant we had to be set up and ready for the crowd when it arrived.  The elk festival is held as the kick off to the sleigh rides out among the elk hurd that spends the winter at the ranch…free food….  We were told there were upwards of 500 elk in the meadow with more in the surrounding mountains that would come down after dark to enjoy the free lunch and then work their way back up before daylight to stay hidden from the people.  The ones that decided to spend their time down in the meadow don't have anything to worry about as there is no hunting allowed and they are there just to be the objects of picture taking.  It's fun!
The event itself is rather full of activities.  We have our setup with furs and mountain man memorabilia and of course the BS stories that go along with the mountain man era of the U.S.  When the guests arrive and come to our area they are greeted and are shown all the finery that we have available for them to see.  They can touch and feel all the furs we have like, skunks, raccoons, fox, bobcat, badger and more, we even have a sample of a opossum, something not found in Utah.  Folks are pleased to see they are rather fuzzy and not a course animal fur.  We also show them guns, how to load a muzzleloader, flint and steel stuff and a whole lot of things they either are interested in or not (we will bore them with it anyway).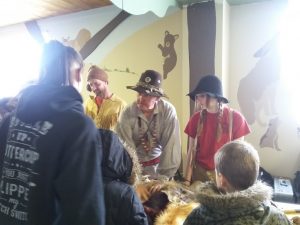 Once they are filled with the knowledge of the mountain man era, they are invited to don capotes (wool blankets made into coats), hats from the era and they all get to hold a rifle, shotgun and/or pistol of their choice for a picture.  This is actually the highlight of some of their day!  And of course we tend to want to make it as fun as we can for them.  We will take pictures using their cameras, phone cameras or whatever they have.  If they don't have one, then I use my phone camera (which by the way is not the best in the world as you are about to see), post my pictures on here and they can download them and use them however they wish.
Well, this sort of thing can not be pulled off by one or two people.  This year we had Tracker, Wapiti Dung, Weasel, Bones, Hot Spark, Short Cut, Ricochet, Squirrel, Flashpan and myself to get things done.  The kids seemed to be having a great time, especially when we weren't too busy with guests!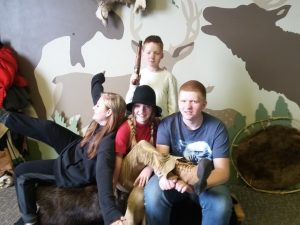 Left to right:  Shortcut, Ricochet, Flashpan and standing is Squirrel!
One of our first guests came up to me and said she was teaching a class and reading them a story about a Santa from the past and the story told how this Santa was wearing a red hat and leather clothing.  In her mind I was that guy in the story and that she had to have a picture of herself and me so she could show her class next week.  I traded her that picture with me, for one of her wearing some mountain man clothing!  Please meet Emily!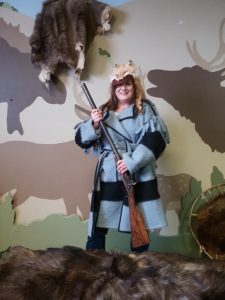 In fact please meet Emily twice!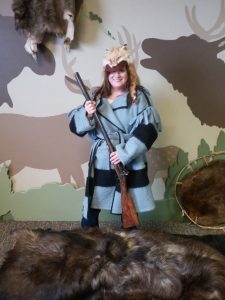 I don't think that trade was a bad one for either of us!  Thank you Emily for coming up to the Hardware Ranch and enjoying the day!
Well, part of the fun we have is meeting people from all over the place.  We had visitors from the Burley Idaho area as well as the Mountain View area of Wyoming.  I'm sure there were some from further distances but those were the two I spoke to and where they were from.  The weather definitely played a big part in how many people came up to the elk festival, but there were close to 1,000 visitors before the day was done.  And another thing that comes with taking pictures of people are the little cuties that are there as well.  Here are some of them.  I didn't get a chance to take pictures of all of them, but I'll share the ones I did get pictures of: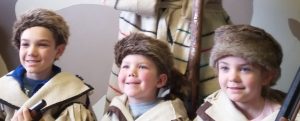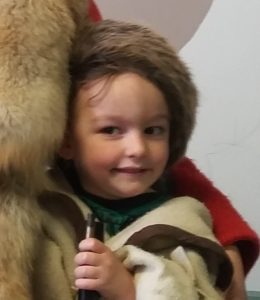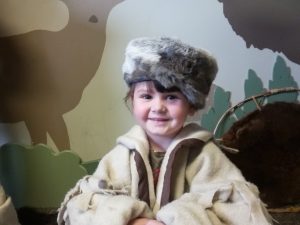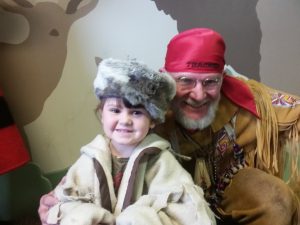 And I promised a few folks that I would post up some of the pictures I took of their families so they can down load them and do whatever they wish with them.  I apologize ahead of time for the poor quality of my camera's pictures: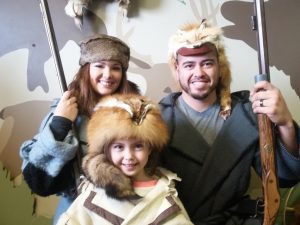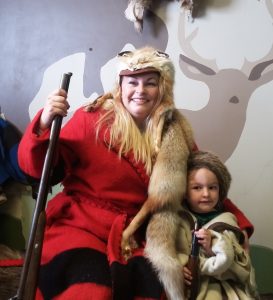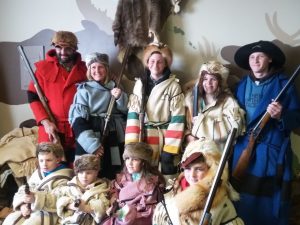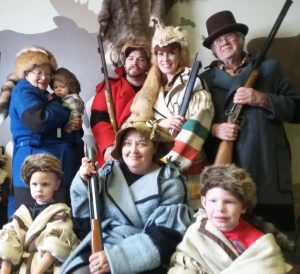 During the picture taking we ask them to give us smiles and then at some point we ask them to give us "mean looks", there are a whole lot of people who just can not make a mean looking face, especially when you tell them that all their furs have been stolen and they don't have any money to buy whiskey…..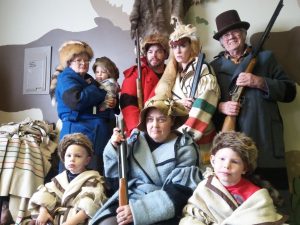 And don't get me wrong when I say, "Not all people young or old, like to have their picture taken!  Mom, you did really well containing this young one!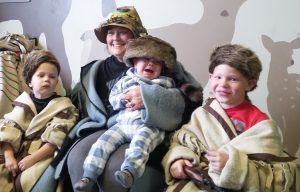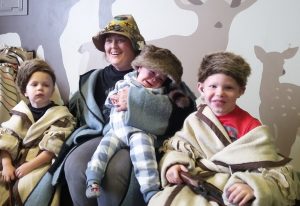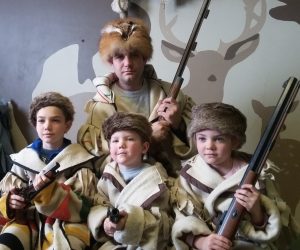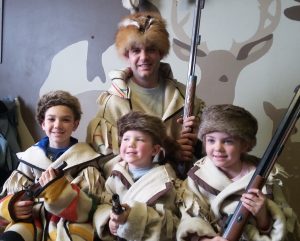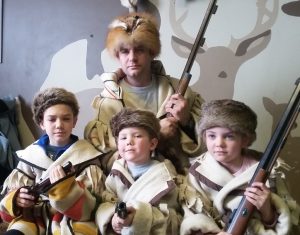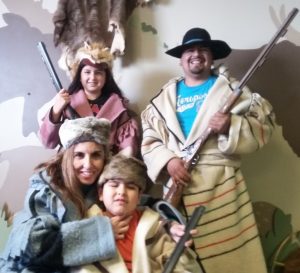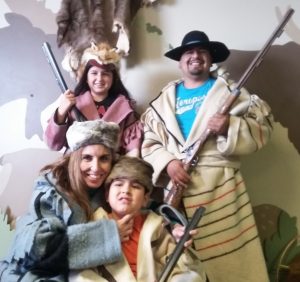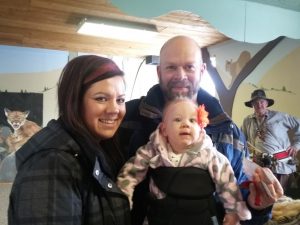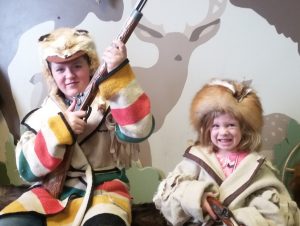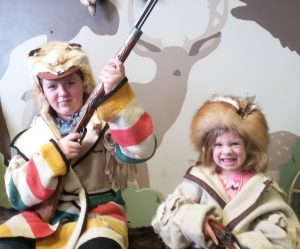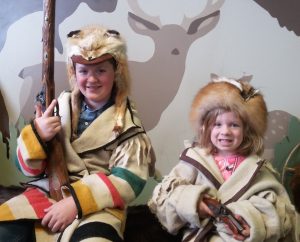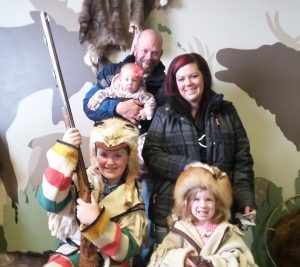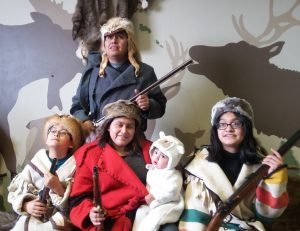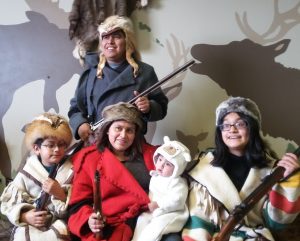 Well, there you have what I took pictures of.  There are a whole lot of people to thank for pulling off this Elk Festival and I wish I had everyone's name…I don't!  But in general the entire State of Utah and especially the Division of Wildlife Resources and the Parks Department!  Good work folks!
December 11, 2016
Bears Butt