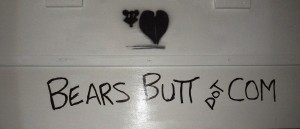 Today is basically my last day to prepare for trapping!  Yesterday my package of new gloves came in the mail and that made me really happy!  Have you ever seen a happy trapper?  Well, I'm it!  I'd insert a "selfy" right here but I'm not sure I know how to do it.  Just picture a bearded guy with thinning hair and a big old smile that goes from one ear to the other ear and put a gap between his two front teeth….there you have it!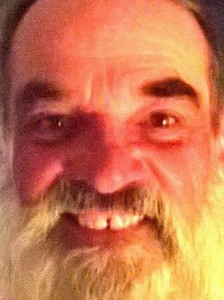 Sort of like this!
When you think about getting ready for the trapping season you might think heck it's just a matter of tossing in some traps and heading out.  Not so for this old guy.  I have to have my toy to haul my butt around in the swamps.  That means a trailer to carry the toy, gas, extra stuff like tools in case of a breakdown.  It also means the snow pushing blade has to be removed (have I told you how much I hate to push snow?) and a whole lot of little things too numerous to think of right now.
It also means making sure I have extra stakes, which means a trip to the field to cut them…every little thing takes time.
Oh, speaking of time, I finally got my new trap ready for the water!  I'll make a story out of that really soon, maybe tomorrow…it just takes time…
There are carrots to chop up and add that secret scent to that we discovered worked so very well last year!  Muskrats look out!  We are about to descend upon your quiet little abodes!
The trapping shed needs some attention too, I see the Tyvek covering has blown off the South side….more time!  Inside the shed is a general sprucing up that is needed as well and make sure the heater is going to work.  Who knows, maybe a mouse has made a nest in it (or out of it)…I don't know I have not been inside that shed since the Hardware Ranch Elk Fesitival….I had to go in and get some traps for show and tell.
You can expect to see some pictures of the inside of the rig when I've got it ready to head West…It is actually a work of art to get all that stuff packed in for the first day afield.
I talked with brother Bob last night about the "plan"….he is ready to lay out some more steel and "Skinner Man" Brek is ready whenever we start piling up the rats.  Bob also told me he is having trouble with a thief on his line.  He has lost 4 traps and who knows how many rats, just in the last two weeks.  Yesterday he found one of his leg hold traps set off on top of the stake….I told him that was the game warden that did that, just to let him know he is watching his "checking" days…..there are rules about when you need to check your traps and leg holds are an every other day deal (48 hours).  There are stinking rules for everything!  But these rules are there for a reason and we need to follow them if we want to continue to enjoy this activity.
So my part of the plan calls for me to set the Conner Spring and Bull Run areas first.  My spread will then be moved slowly in a South West direction until I reach the last drainage before "the dam".  Bob will cover "the dam" and drainages to the West of that.  Once I'm finished trapping the "interior", I move to the Trellis, the small drainages in that area and Fish Spring.  As those lines begin to produce less and less, I will move my traps to Big Spring and the Goose Club areas.  There are 3 areas to trap there and they cover a whole lot of ground and require a whole bunch of traps, but once those are trapped out it's time to move on to Club 41, Doris' place and Petersons.  I also have a new area to trap this year that I call the "Bull Arena".  The owner of the bulls and I have made an agreement that he will move his bulls and give me a week to trap that place.  I told him I would only need 4 days to trap all the rats out….we will see how that goes.  Bob looked that area over last November and told me he didn't find any sign at all.  I told him I would catch close to 100 rats out of there.  Again, we will see.
So, there you have the outline of the schedule for this years trapping.  Not much different than any other season, but we will have at least an extra week of trapping at the end than we usually have.  But then if Spring comes early like old Bears Butt is predicting, we might find ourselves quitting before we really want to.  There is no sense taking rats that have their fur slipping as those would cause our average income per hide to drop significantly and we don't want that.
Our overall goal is to net near the "top lot" price on our furs at the auction!  A do-able goal, but it will take a whole lot of extra work on our part!  If the rats cooperate, we will make it happen!
Bears Butt
February 8, 2014