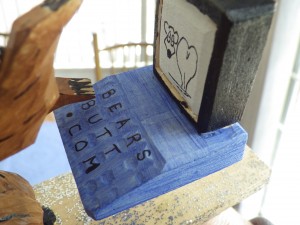 It's been a busy day today so far, and more to come!
Got up and did my workout, this time I really pushed my limit, I maxed out on the pre-programmed parts of the tread mill.  This one takes you to a speed of 7 mph and an incline grade of 8%.  I didn't think much about the incline but I was a bit worried about the 7, in the recent past 6 was pretty dang fast, what would 7 be like.  Well, I gave it heck and made it.  This is a 25 minute workout and I'm not sure if I could have made it 5 more minutes.  They must do a lot of testing when they put those programs together.
At one point I was running at 6 mph on a 4% incline, the lights started flashing and suddenly the incline went to 7% and speed increased to 6.5 mph…I literally said out loud, OH MY HELL!  Luckily it only lasted one minute and then the incline went down to 4%.
The tread mill has 10 lights across it and at the peak of this workout 8 of them were lit up.  I knew I was getting beat up bad by this machine!  When it was all over I was sweating harder than on any previous workout and I really didn't catch my breath until after I had showered.  A good workout for sure!
Then it was coffee with Sherry, Breakfast and then I took her to work.  This evening  is Smith and Edwards company picnic, so I'll pick her up when work is done and take her to the park where the picnic happens.
Back home, I grabbed out the only two packages of sweet breads I had and thawed them out.  Put them in a big pan of boiling water and vinegar and boiled them for 20 minutes.  Then into some cold water and the rest is history.
An hour and a half later I had them all cleaned and ready for the pan.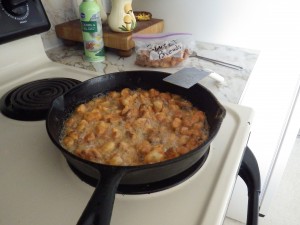 MMMMMM!  Breakfast for another day!
Once they were done, I emptied the old freezer out in the garage and am preparing to defrost it.  For some reason, the top shelf becomes so frosted I can hardly see the furs I have in small bags on the shelf.  Some day I'll send them off to the tannery and have them for show and tell, for when we do our mountain man  demos.
What will I do while I'm waiting for the ice to melt?  I have to run to Smith and Edwards and pick up a large funnel to mount in the camp trailer.  I built a platform to hold a 5 gallon jug of water and put a hose on the end of the spigot so it will be easier to put water into the toilet, but the hose will come off after a few "on and offs" of the spigot.  So I figure if I get a large enough funnel, I can mount it under the spigot and then nothing will be hooked to the spigot and yet water can still be dispensed to the toilet.
When that is done, I'll put the battery into its place on the trailer and take it down to the rendezvous spot that has been reserved for it.
So, what are you doing today?
Bears Butt
August 24, 2013