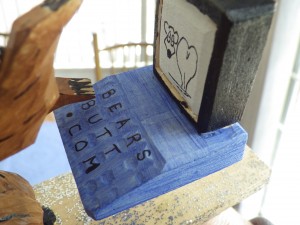 I expected rain last night…nothing!  When in the heck will it ever rain?  We need it bad!
So, there is something for everyone in this big old world of ours.  I never thought I would ever read about what I'm about to tell you but it is happening.  There was a day where a rancher would welcome shooters to come and shoot pot guts off his land.  They are so prolific they can have up to 10 pups a year and when you have a colony of over 1,000 adults you can  just imagine what that group of digging little critters will turn into.
I remember once driving from Evanston, Wyoming toward the Uinta Mountains of Utah, off to the side of the road there were over 100 pot guts standing just outside their holes.  I pulled over for some other reason than to look at them and that is when I noticed them.  Literally 100's of them standing there looking my way.  I thought then how fun it would be to just park there and 22 the crap out of them.  I'm sure the land owner would have appreciated my efforts.
Imagine the devastation to a persons property having that many little critters digging and tunneling under your hard earned crop.
Ok, so what I read was that now, outfitters are leasing up ground where there are these colony's of pot guts live and are charging people to go out and shoot them!  I could not believe I just read that!  AND they are charging from $200 to $1,000 per person to do it!  Really?
I'm sorry guys, but this just amazes me to think this is going on and people are willing to pay for it.  Do we have too much money?  Too much time?
Oh well!
Bears Butt
August 21, 2013