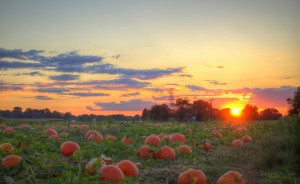 Well, well, well….a week later my WordPress system will finally let me post the picture I wanted to put up on the last posting….
Today is Conners last day to try and bag his buck with a center fire rifle.  Last year it was the same way and it turned out very good with him bagging a very nice 2X2 buck.  Today?  Well it all remains to be seen.  The bucks have been getting hammered.  Daily I would see friends bagging some fine bucks and I must say a lot of them have been 4X4's.
When you talk to people about why so many big bucks….They are all patting themselves on the back.  The DWR managers say…It's our management of the herds that is doing it.  The SFW….It's because we convinced the DWR to go to the 26 Unit hunting breakdown.   The DWR Biologists….It's because of the wet spring and mild winter.  The hunters themselves….Well, it's because I missed him last year because of my hangover and the fact that the sun was in my eyes and my gun was dropped and the scope wasn't tight on the mounts and my kid was bouncing in the back of the truck and my wife was yelling at me to get her another beer out of the cooler and my buddy sitting next to her was telling me it wasn't a big enough buck anyway and the game warden in the truck behind us was saying he was going to give me a ticket for not getting off the road and the guys in the other truck were honking for me to move my truck so they could get by and the the guy on the hill next to the buck was yelling that he had already hit it and that he was going to kick my butt if I shot one more time……
I say it is because of the media being what it is, people like to brag and so they can reach out to more of an audience (and they are).  I think it is the same every year and just this year more and more of them are able to post up the pictures of their really nice bucks……even the spikes are nice to me.  But I must say I have seen some very nice "Anderson 30's" posted up AND I might add, some with inline extra points and kickers out the sides.  You don't see those all the time.
Call it how you will, management, wet spring, non-profit intervention or just plain last years missed shots….there seems to be a lot of bucks on the mountain this year.  My hope for today is that there is still "ONE MORE" just for Conner to tag.
I have only been able to get my hands dirty cutting up a part of one buck and it was a pleasure to do.  I miss the processing of a whole deer….come on Conner!  Put the big one down!
More to come!  Check back later.
Bears Butt
October 24, 2015
The next day:
We had a great day afield yesterday.  Arrived at our place at the perfect time.  Lots of road warriors out getting to their spots as well.  When the light got just right we were slowly winding our way up the road and deer seemed to be out in almost every direction.  But nothing with antlers!  We traveled up past the riparian area, down the road to Pelican drive, up around Buck mountain and everywhere we went there were deer…but no antlers.  The crowds were much thinner than they were last Saturday, only about 1/3 as many out hunting.  So we occasionally had our choice of ridges and/or saddles we could sit and glass.  Last weekend there were no places like that.  As we made our way down toward the push pockets two deer suddenly appeared in front of us.  We glassed them to see nothing but skin heads and then as quick a a wink, three more deer came up over the rise.  The one in the back was a buck!  Conner unleashed his inner most feelings toward filling the freezer with meat….This buck is goin down!
Well, as he was loading the rifle and flipping off the scope covers (his nemesis from last weekend), I was glassing and calling out the play by play as the buck changed positions within the small herd of 5 deer.  The deer continued to move down the ridge to our left and the buck stayed pretty much to the rear of the line.  I pulled my glasses down to see what Conner was up to and ask myself why he hadn't put the buck down when I could see he was still trying to get a shell into the chamber.
Not being that familiar with how a suppository rifle works, he thought the chambering of the round was too tight and that he needed to eject that shell and try to get the next one to chamber.  That caused him to have two shells trying to load at the same time.  Needless to say he didn't get a round chambered and the buck went on down the hill into the trees never to be seen again.
BUT, there was a very unique thing about that buck….It was obviously one that Dry Dog had shot at during the muzz hunt several weeks ago as it only had an antler on one side.  Yes it was a spike, but with only one antler sticking up.  We called it a "Unique  Horn" (Unicorn) buck!
We continued to make our circle and drive the roads according to our plan until it came time to make a decision as to the final route home.  We made a big change and decided to go toward Logan Canyon and drive the Sinks road, a place we have not been in over 10 years.  We drove on some newly made roads and it was obvious why they made the new roads in one stretch alongside Elk Valley…Washed out roads!  It made for a somewhat interesting trip through there.  Then the road turned into its ugly old self as we made our way up past Nebeker Springs,  Government Springs and finally to the Sinks road just off Temple Flat….The road at that point turned into something I would have expected in California but not Utah.  A smooth flat road with only two bumps along the stretch from Temple to Highway 89.  Tons of recreational atv/utv riders to add to our enjoyment and an occasional rider/driver clad in pumpkin orange.   I had high hopes of seeing some of Anderson's 30 inchers, but we didn't see any deer until we were almost to the Logan Canyon summit.
By days end, we counted 57 deer with one sporting an antler!
Until next time!  That is pretty much it for the deer hunt(s) this year!  Good luck in the drawing for next years big game hunts!
Bears Butt
October 25, 2015