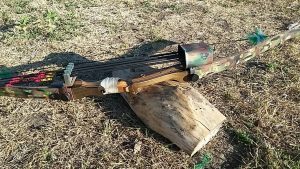 Monday, July 25 found me suddenly on the treadmill cranking out number 7 running steps at an incline of 10!  An excellent workout for an old guy.  I'm still only going a mile and then doing my pushups and situps but I was sweating like the dickens.
Later in the evening Weasel and I hit the field for a bit of practice.  I stayed at 25 yards for most of my ends, with one at 30 and another sitting at 20 yards.  Without boring you too much, here are the pictures of some of my ends: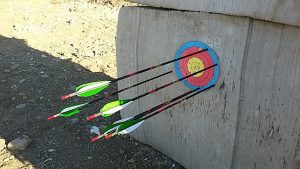 These are in order as I shot them, end one, end two etc.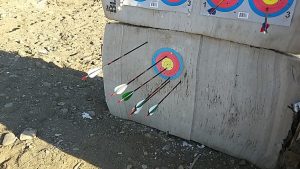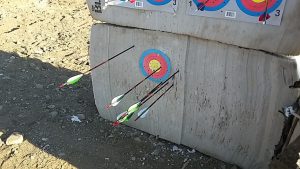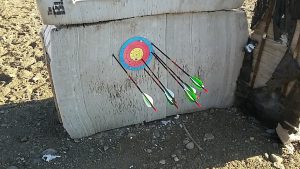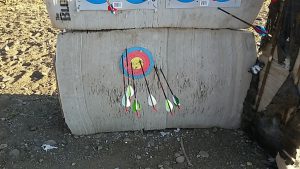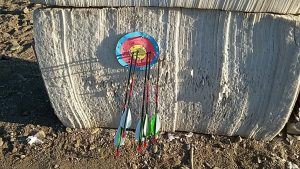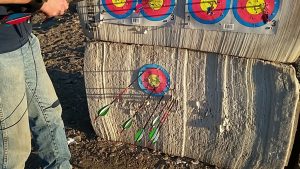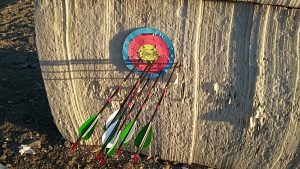 This last end was my 30 yard end.  Pretty tight for me.  And the next picture is of the end I shot while sitting at 20 yards: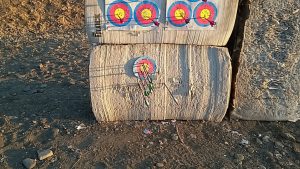 All in all not too bad a nights practice.  You can see 4 of Weasels targets above mine in this last picture, that was four of his six shots while sitting at 20 yards, his other two were yellows as well.
With the hunt just a few days over 3 weeks away, it's time to really get serious about the practice.  Time to don the loaded backpacks and shoot away!
July 27, 2016
Bears Butt