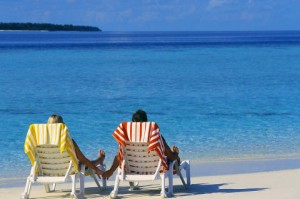 Today Winemaker and I are heading out of town for awhile.  With all the heat in the resent past and now the cooling trend, we can feel a chill in the air, so we decided we would go South and get back into the heat some more.  Our plan is to go stand in four states at the same time!  There are few places where you can do that, physically…..mentally you can be in a lot more states than four under the right circumstances.
This is the type of trip I love to take.  We pick a direction in which to head and then just go.  Other than some general planning the rest is just "what happens, happens".  No real time line and no real return home date.  Just go and when we get back we get back.  Obligations can be taken care of "on line" which is really nice.  Heck who knows, we may end up getting part time jobs to help with the gas.
I'll try to keep you all posted as our day(s) progress.  Stay tuned and check back each day.
Today's itinerary  has us leaving town about 9:30 or so, give or take a few hours and heading in our decided direction South.  I hate to think of the drive through Salt Lake City, but we should get through there without too much trouble.  If there was a way around it that didn't cost us several hours, I'd surely take it, but there isn't, so I'll just bite my lip and charge through.  If I thought the other Utah drivers would pay attention and give me the room I need to maneuver our 25 foot motorhome, I'd pin a fake "out of state" license plate on the back.  The folks in Kansas City, Missouri sure knew I was from out of state a few years ago and gave me a very wide birth.
Once through that drive mess, we will continue to the Moab area where we will spend a night relaxing in the red rock country.
More later!
Bears Butt
July 30, 2014