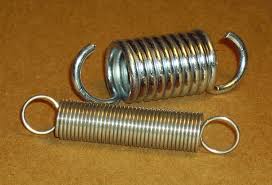 We were heading up toward Hardware Ranch the other day and I saw a Bald Eagle gliding down the canyon.  I made a comment that he was a little early to be migrating through at this time of year.  Usually they don't show up until around the second week of February.
Of course Winemaker informed me that I don't always see the individual ones that come through early, I only see the masses of them as they glide around at the peak of the migration.
As for my thoughts on the subject, I think I observe lots of things, and I still think this one eagle is early.  So I believe that this sighting is an indication of an early Spring!  That's what I'm saying and I'm sticking to it!
At the ranch, while we waited for the others to show up, we observed a small band of six wild turkeys on the hill side.  Several of the Toms were fanning their tails out and strutting around like they were meaning some business.  That is another indicator to me of an early Spring…Strutting Toms!
So there were two signs in one day!
This morning while we were eating our breakfast, a bird flew down and picked up a stick that was laying on the brown grass and flew off with it!  What does that tell you?
And even though we have not heard from Punxsutawney Phil, the ground hog over in Pennsylvania, I'm here to tell you winter's back is broken and you best get your Spring stuff ready to do!  Bears Butt went out and got the paper this morning and saw his shadow!  Only six more weeks until you see a 70 degree day!
This just might turn into something big, so mark your calendars!  People just might be flocking around Bears Butt's den waiting for him to come out and see his shadow….who knows!?!
Bears Butt
January 23, 2014