I just got back from visiting with Mr. White Trapper: Friend and Taxidermist…You have read about "Swamp Man Taxidermy" right?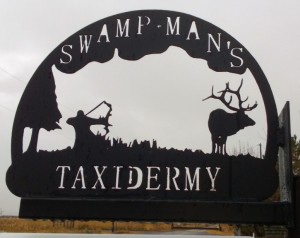 Well, here is another fine example of his work!  My San Juan Elk Antlers!
I'm glad I didn't shoot a really big one as this is enough for the space I have!  He did an excellent job mounting this big boy!  I had a tough time finding enough hardware to keep it held to the wall, but I finally did find a big enough molly bolt!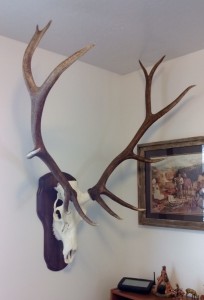 That's my elk trophy and I'm very proud of it!  Thank You Mr. White Trapper for finishing off my dream!  I love it!
Bears Butt
January 7, 2014