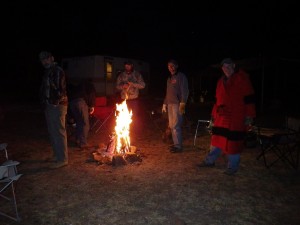 I've been busy all day with grinding elk meat and making burger out of it and my thoughts have been about "what if's"….And then it dawned on my that last year at this very time we were standing around a campfire, much like the one I have posted here, only with No Grimace and Baby Boy in the Crawfords!  YES!  We were there to enjoy another in a series of Crawford hunts!  The one for the big bucks!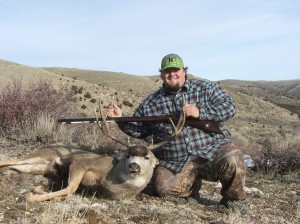 But not so this year.
The year before last, we were there to assist Dry Dog in getting his big buck off the Crawford mountain!  And with a bit of luck and some expert shooting that did in fact happen!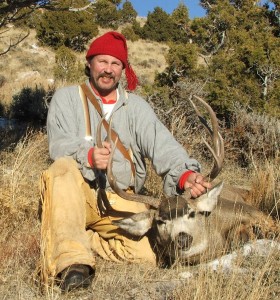 And the year before that!  The famous "Chosen Ones Hunt" of 2010!  5 for 5!

And so with this being like, year 4 of several way cool hunts, it's no wonder I feel sort of lost right now.  After all, right now is when the chosen Crawford team of 13 or so hunters are there enjoying their hunt of a lifetime!
I can't complain, what with getting a bull elk of a lifetime a week or so ago, and a cow elk hunt coming up in 3 days…what could be better?
What will next year bring?
Whatever it brings, remember folks, you don't get the tag by not applying in the upcoming months.  Keep an eye on this site for the announcements! This year, 2014 is going to be a great one and I say that because some of my Grandkids are going to be hunting big game for the first time in their lives and I'm gonna be there to make sure they have the time of their lives!
Bears Butt
November 29, 2013