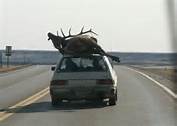 Monticello weather:
Sunny!  High 41, Low 23!  Winds WNW 5 to 10 (like always)….Again, looking down the road the weather appears like it will pretty much remain like this through all of next week.  I like it!
The roads should all be dry and with that cold of nights the elk should cool down really quickly.  The flys and other flying critters should be all holed up and of course the clear sky's will lend picture taking to an absolute maximum!  I can hardly wait to see what the night sky looks like as well!  With there not being many city lights down that way there should be 20 billion and six stars shining above.
We might even see Taurus…The bull…as in Elk!  And life will be good as long as we don't see uranus (hahaha!)!
Today is the final packing day and even my food supplies are going into the camp trailer.  One last trip to town to get the stuff that could have spoiled since last weeks shopping trip. And then the long wait!
I've burned myself out looking at earth views via satellite of the hunting grounds.  I've pretty much got everything memorized, except the names of the drainage's and mountain tops.  Most of my emphasis has been on the lay of the land, roads and water sources.  In my dealing with those things I have discovered other things that I can't reveal on here until after the hunt.  If I was to say what I think I have discovered and then it doesn't pan out to be what I believe it to be, my credibility would go from the low it is now, to below low.  So I'll keep it to myself and share it with the gang when we get down there.
Tomorrow is the day!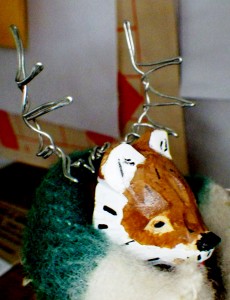 What am I thinking about?
Bears Butt
Nov. 6, 2013