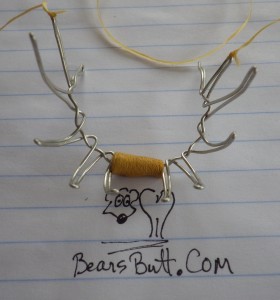 I missed out posting up yesterday because of the "Un-turkey Shoot" held at the Logan DWR Shooting range.  Our friend Muskrat held his 16th annual shoot yesterday to raise some funds to help Homeless Veterans.  He uses the money raised to purchase  clothing and other essentials that homeless vets can use.  It was a very fun event, as usual, lots of good folks, a great shoot and some excellent Octopork sandwiches and Buffalo Chili!  I doesn't get any better than that!
OK, back to why I'm writing!
Monticello Weather for today:
Partly cloudy and windy!  High 58, low 40.  Winds out of the South at 25 to 35 mph….With gusts as high as 50 or more!  WOW!  Then tonight showers will develop after midnight and an increasing chance of precipitation to 30%.
Now folks that isn't all there is to it!  They have been issued a "WINTER STORM WARNING"!
A warning means it's gonna happen and you best get ready for it!
This warning is in effect from midnight tonight through 6 p.m. Tuesday evening.
Snow and blowing snow.  Snow will start falling early Tuesday morning with the heaviest snow expected before midday Tuesday.  Snow accumulations…5 to 10 inches!  Snow level from 9,000 and higher will drop to 6500 feet!  Winds out of the South at 15 to 20 mph with gusts over 35 mph expected!
Blowing snow and drifts with near white out conditions, snow and ice packed roads making for hazardous driving!
That really sound like it could be winter!
Will it be enough to drive the big boy elk down from the higher elevations?  I doubt it, but it should make them begin to think about heading for their winter ranges.  A dusting of snow would make finding them a bit easier, what with tracks and just plain visibility against the white background.  This time in two weeks we will have been hunting for three days!
10 days until we head South!
Bears Butt
Oct. 28, 2013