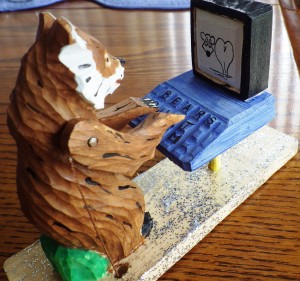 I just read an email stating that Brokenstick drew an out of state tag for the Limited Entry North Cache Bull Elk, Archery!  Congrats to Brokenstick on a tough to draw tag.
On the downward side of that tag is the toughness of the hunt itself.  Lots of steep and deep in there.  I wish I had lots of time to get into there and do some scouting for him, but unfortunately my time is tied up.
If anyone has any hints as to where he can look for a bull elk, please post it up, being from out of state he is going to need all the help he can get. Google Earth can only do so much, the rest is footwork and hours and hours behind a glass.
Once a good bull is spotted then the hunter instincts need to be as sharp as possible to get in close enough for the shot.  Should the bull go down, the trophy will be something to cherish for a lifetime but it sure won't be an easy one.  Even after the bull is down the pack out will be torture!
Good Luck Brokenstick!  I'll help where and when I can.
Bears Butt
June 26, 2013