As you get older it is really fun to look back at the photo albums stuck in the drawer or on the shelf.  I found that old wallet I told you about a few stories back and in it was some pictures of our two boys.
I thought I would share them on here with you.
Here is a progression of Brandon as the years flew past: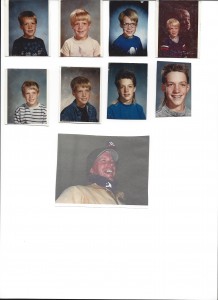 And here is his younger brother Mitch: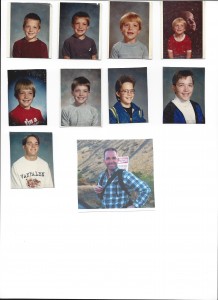 Of course Grandma and I look at the older pictures (younger pictures) of the boys and compare them to their own children and there are a lot of similarities on both sides.
You have to love old pictures!
Bears Butt
Jan. 23, 2013